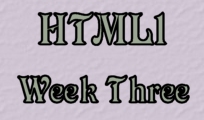 Gunillas Virtual Notebook
---
I downloaded some images in the form of buttons. They have been used at the bottom of the page as links.
I took some pictures of my Crabapple tree today. The blossoms are gorgeous. This thumbnail is aligned left. It is a link to a larger picture of the Crabapple Tree. I will add another thumbnail that is to be aligned right. It will link to a larger picture of a Crabapple branch. Then to finish off, I will center a thumbnail of a blossom to link to a larger picture of the blossom.

I don't really like this effect too well. The pictures are too small and they are too spread out, but I will leave it, to demonstrate align left and align right. When I put pictures on my pages in the past, I have used tables or frames. A link to my latest Sweden pictures. They are set up as frames with thumbnails along one side, and then the larger picture will show in the main frame.
---